Christchurch Garden Machinery Ltd
Operating from modern showrooms in Christchurch we have built our reputation by supplying domestic & commercial quality tools that stand the test of time.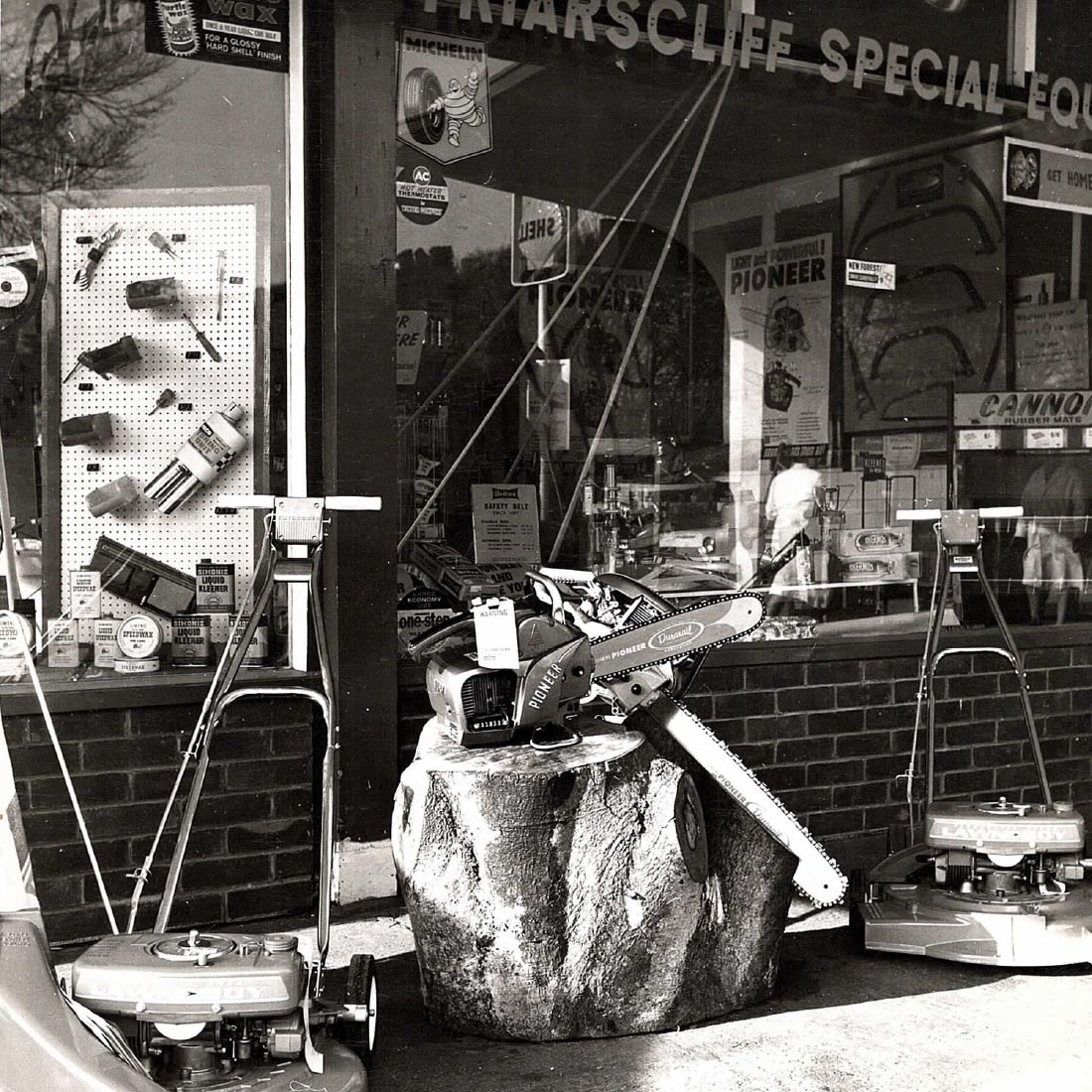 A little bit of history
In 1963 Mr Macklin owned a car garage called Friars Cliff Motors near Mudeford Quay. Alongside the business he was also building boats. While in a meeting with a supplier discussing outboards, he was introduced to another product they were distributing, the pioneer chainsaw.
The supplier asked him if he would consider becoming a dealer as there were currently none in the area. After some thought he agreed to purchase six to start off with. When they arrived Mr Macklin's mechanic at the time took one out in the van with him to see if there was a market for them, he sold it on the first day.
After selling more and more alongside his garage they had a van specially made, fitted with chunky tyres perfect for driving through the forest.  They then went on to sell one of the first rotary mowers on the market, with growing interest from domestic and professional customers , he decided to move to their own premises at purewell and then again two years later to a derelict building known as the Waterloo Mill to open a garden machinery shop called Christchurch Powr Tools. The chainsaw business soon expanded into lawnmowers, cultivators, and other horticultural equipment. In 1965 they began to specialize in Honda generators and were the distributors for three counties, Hampshire, Wiltshire and Dorset.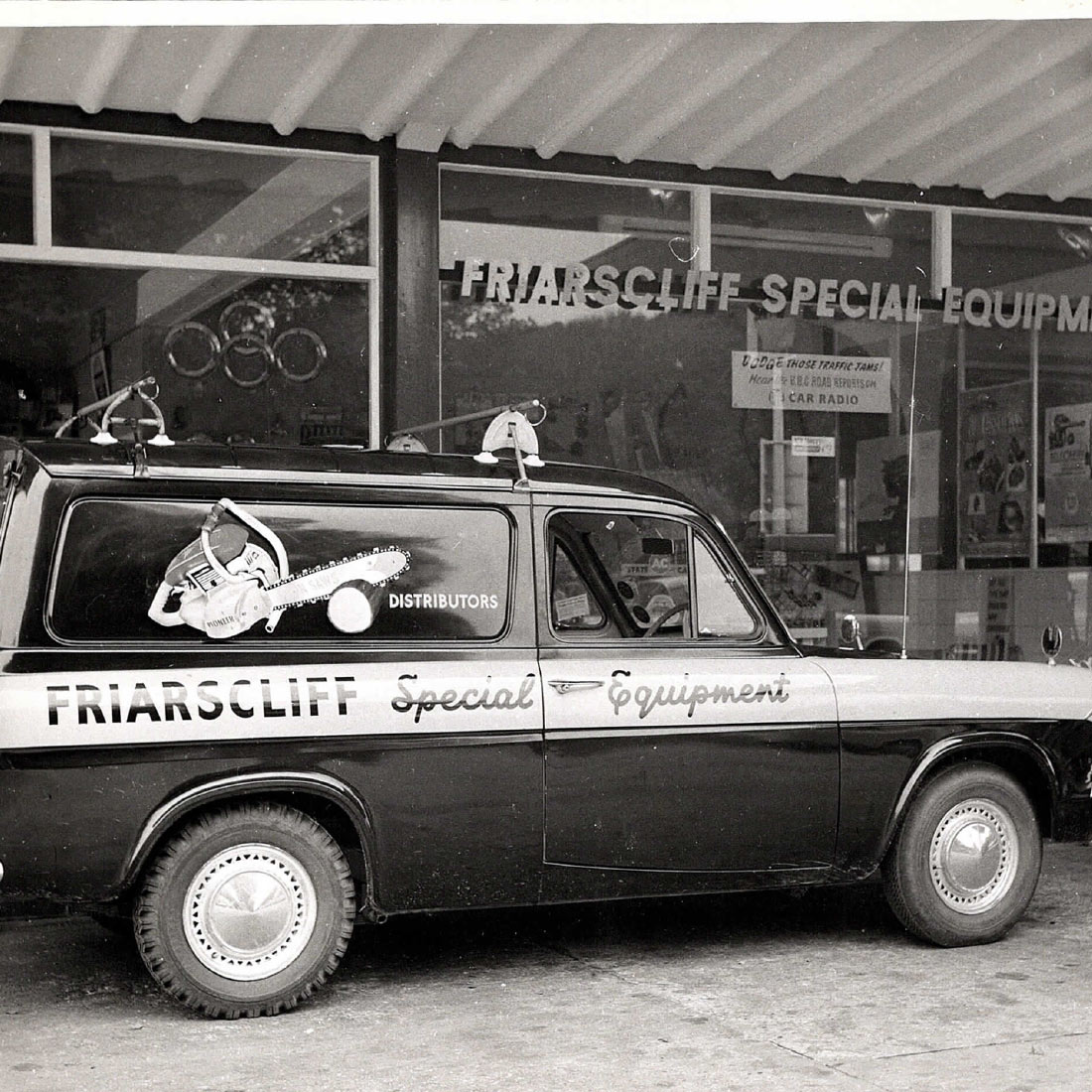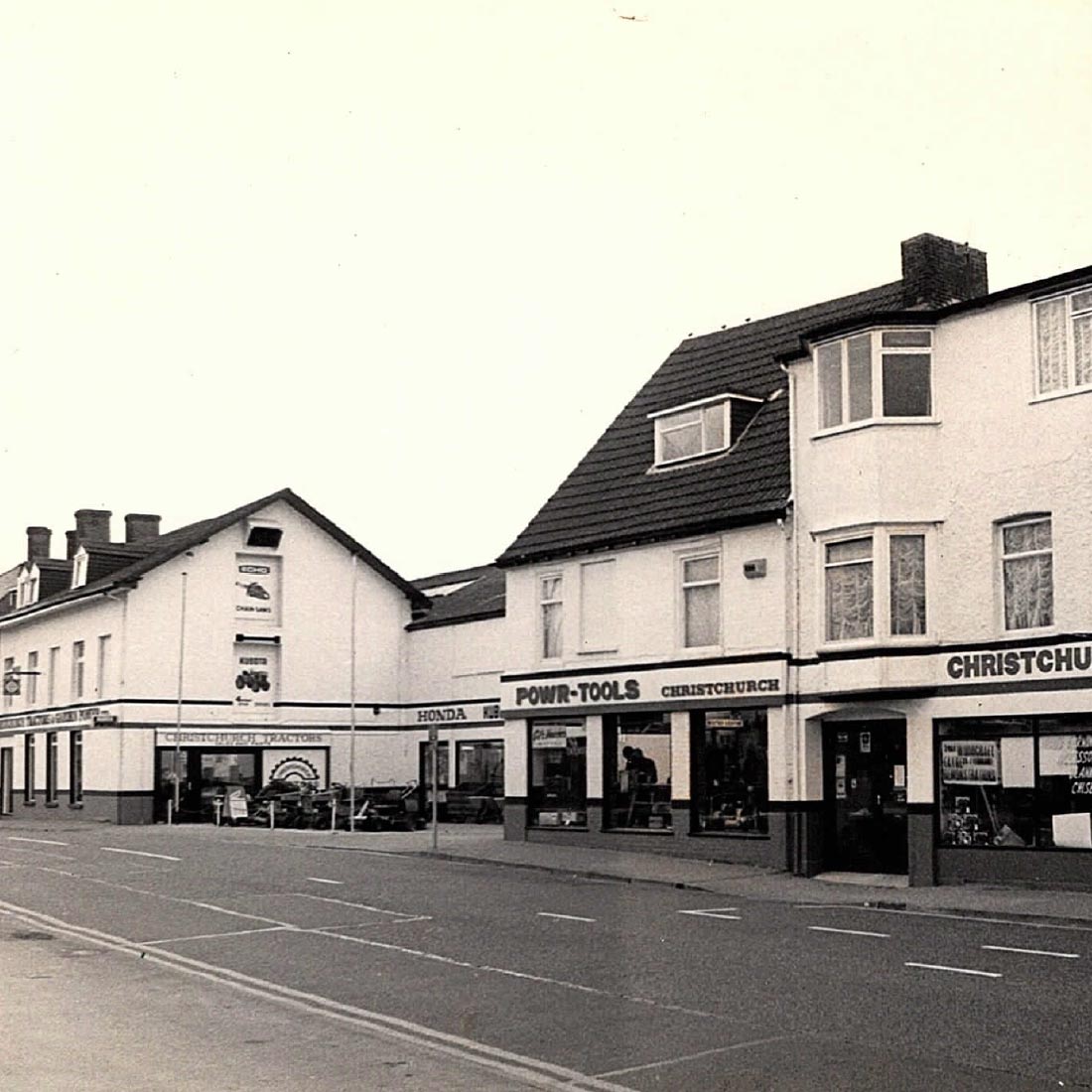 Over the years two of his son, James and Julian joined the business and eventually took over. Together they ran the business with great success.
It was fitting that when James and Julian decided to retire after 50 years of trading that Chad with likeminded family morals was to take over the business to become Christchurch Garden Machinery.
Chad is also the owner of Longham Garden Machinery which has been established for over 25 years. Opened by this father in 1996 who taught him everything he needed to know, from building lawnmowers to running a successful business.
Here at Christchurch Garden Machinery, we pride ourselves on customer service, with a knowledgeable sales team and experienced workshop mechanics we have got covered from advice on purchasing to servicing and repairs.